Design Your Future
After almost a century in business, the name "Ethan Allen" stands for something in the marketplace. We're looking for talented people to help us build our future. If you have a passion for style, a drive for excellence, and outstanding communication skills; if you love to work with people as much as you love to work with fabrics and finishes, or facts and figures; if you want a career you love while working with creative, innovative, and inspiring people from all kinds of backgrounds; you'll feel right at home at Ethan Allen.
Find Your Fit
Ethan Allen offers a world of exciting opportunities. From design and manufacturing to advertising, accounting, and customer service, it takes all sorts of people at all points of our company to deliver legendary design, quality, and service.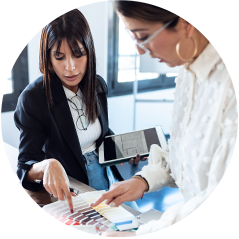 retail and design
We're the designers, visual merchandisers, retail managers, and support staff who create the Ethan Allen experience in our Design Centers and help clients design homes they absolutely love.
corporate hq
We're copywriters, marketers, graphic designers, IT specialists, accountants, merchandisers, customer service reps, and more. We develop, market, and manage all facets of the business and support our associates.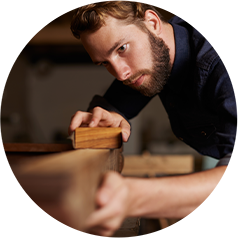 manufacturing
& operations
We're the skilled hands and organized minds behind the designs—from woodworkers, upholsterers, and gilders to engineers and delivery pros.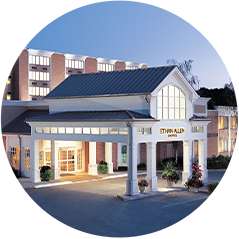 hotel
From concierges and housekeepers to banquet servers and sous chefs, we make guests who are away from home feel right at home, with outstanding accommodations and personal service.

Are you an independent interior designer, home stager, builder, or real estate professional? If your answer is "yes," we invite you to join our Trade program, where you can enjoy—
Referral fees for every purchase your clients make at Ethan Allen
Above & Beyond Concierge Service, including fabric, leather, and finish samples, order placement, and order management
Access to our exclusive 3D/4K Floorplanner software to supercharge your presentations
Products backed by our reputation for quality and personal service, and our warranty
Click here to become a Trade member—the approval process is quick and easy. You can also visit your local Design Center to find out more.
Explore our program: Browse the Trade brochure See our FAQs
Contact us: trade@ethanallen.com
---