How to Choose
Home Lighting
Lights are more than just sources of illumination; they echo your style, enhance atmosphere, add visual warmth, and create welcoming comfort. At Ethan Allen, we have home lighting options in an array of materials, sizes, and styles. For guidance on choosing lamps, where to hang chandeliers and pendants, plus other tips on lighting for your home, read on—and be enlightened!

floor lamps
Stately structures that fill the tall order of brightening or softening the mood, creating atmosphere in places where other lamps may not fit.
Mastering task lighting
When you need to maximize your desk space for work, a floor lamp with an adjustable arm, like our Jesse Task Floor Lamp, can take the place of a desktop version.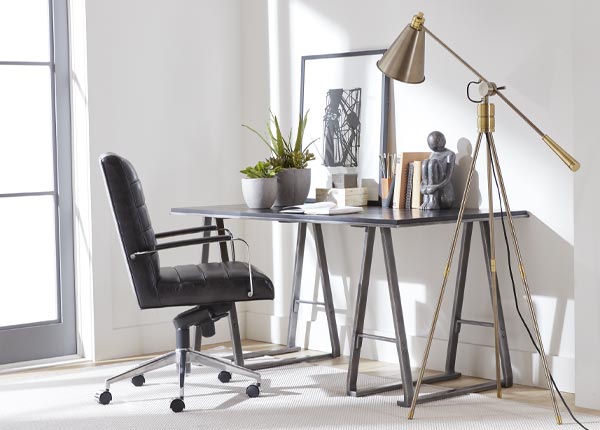 Maxing your minimal space
No room for a full-sized end table? No worries! Just slide a slim floor lamp, like our Denten Floor Lamp, next to a small accent table and—voila—you have light and a space to place your drink.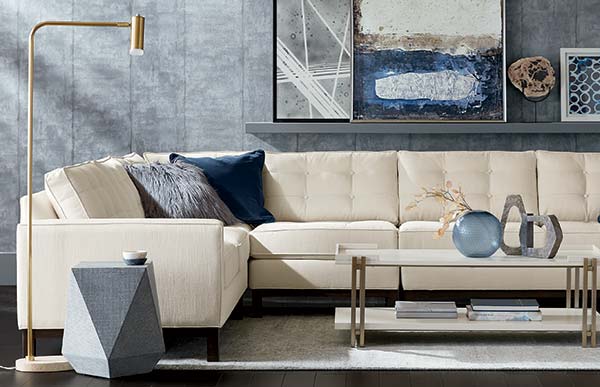 table lamps
Dynamic elements that keep perfect company next to a chair, or atop a desk. They add just the right amount of light and style to any surface.
Not too big, not too small—just right
Side tables quickly become household catchalls when everyone is home. Choose a table lamp based on the overall size of your side table and how much surface space you need for other items like mail, keys, and more.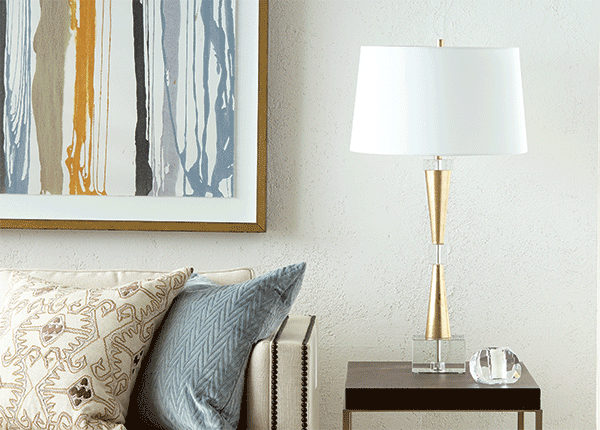 Don't forget your shapes
The shape of your table lamp also plays a role in how much space it needs. Round-based lamps need a little more room and are great for freestanding end tables, while Rectangular- and square-based lamps are perfect for corners, consoles—basically anywhere a wall is nearby.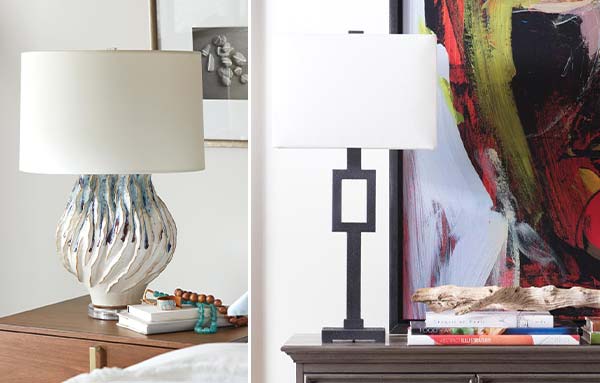 CHANDELIERS & PENDANTS
Classic and elegant, minimal and modern, or even unexpectedly transitional—chandeliers and pendants can shed light in a room with any vibe.

wall sconces
Hang one or two above a buffet or a desk, or grab a pair to place on either side of artwork, your bed, or a sofa. These small-but-mighty fixtures are the perfect mix of beauty and practicality.
Functional lighting at work…
If you need to light up important work, or create a soft glow to read under, select a sconce that provides some flexibility, like an adjustable or swing-arm sconce. These fixtures also save space on your night table or desk.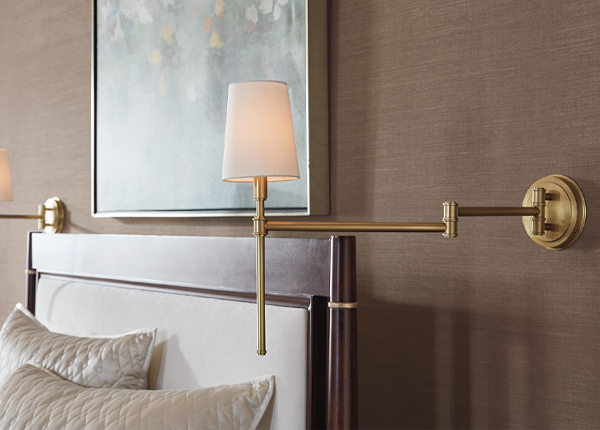 …and mood lighting at play
Fashionable sconces provide stylish ambient lighting for evenings in. Choose a sconce that highlights a material already in your room or brings in a new element to create visual interest, such as clear cut glass, oil-rubbed bronze, or alabaster.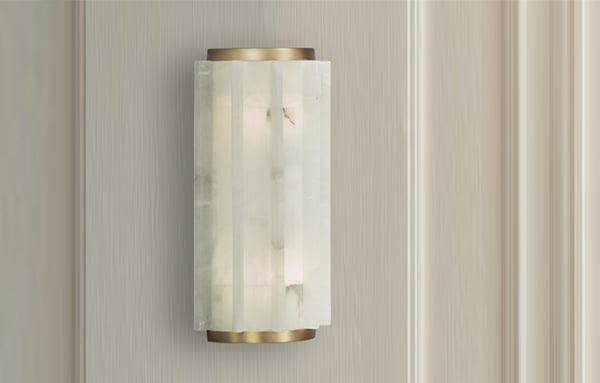 Add a picture light
Do you have a framed art print that you love? Give it the art gallery treatment with a picture light. Center the light above the artwork, with its base 1" to 2" above the frame, and use a bulb no brighter than 40W (450 lumens), so the soft glow invites people to step in for a closer look.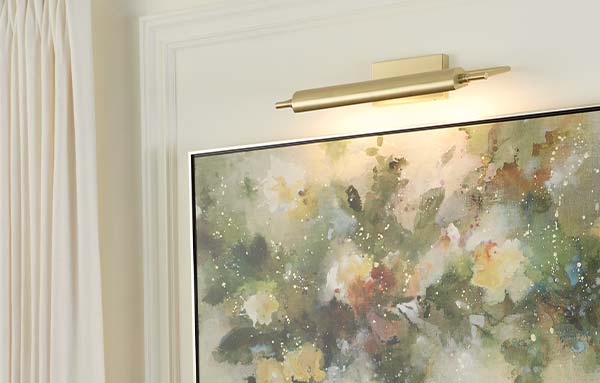 home lighting collections
Our designers curate a variety of indoor home lighting sets if you're after a uniform look that's expertly put together. Explore the collections to find the one that's right for you.
Tiberius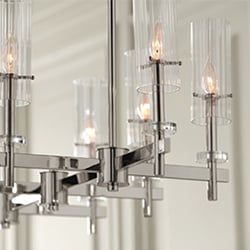 A crisp blend of glass and metal creates a modern, minimalist way to light up a room.
Turnbull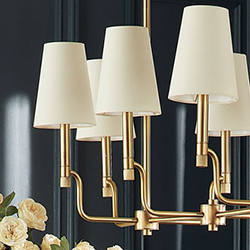 Knurling detail completes modern metal stems that we top with classic shades.
Cambridge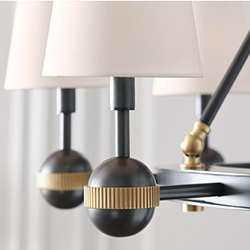 Turn-of-the-century glamour meets today's industrial charm.
Clara
Rustic form with a classic finish that complements each crystal bud.
Farida
Handcrafted alabaster with bronze accents grace every room with classical elegance.
PRIDE & QUALITY
Our artisans utilize skills passed down through generations and specialized materials unique to their regions. From solid brass sockets, to handmade shades, every piece is a marriage of form and function.

A BIT about BULBS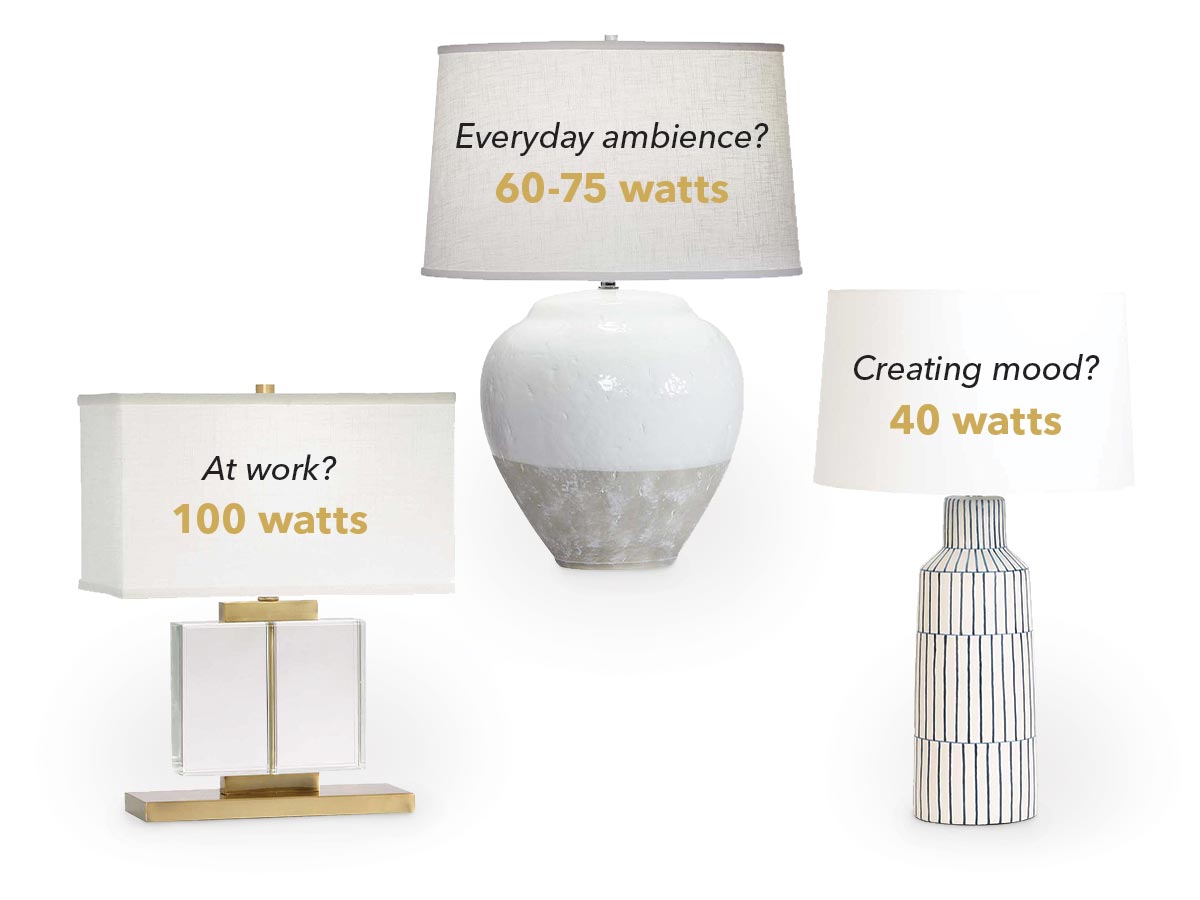 Choosing LED bulbs as alternatives
We suggest using long-lasting LED bulbs to help save energy, reduce the number of changes needed, and lessen the amount of waste going into landfills.
DID YOU KNOW: LED bulbs are available in all the same shapes and sizes as regular bulbs, including 3-way and dimmable options! Choose simple, frosted LED bulbs for anywhere use, and those with detailed, decorative filaments to add style to chandeliers and pendants.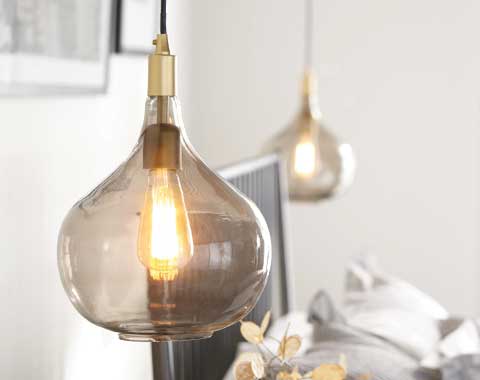 turn on the technology
The same design technology you use to select and place furniture and rugs in a realistic virtual floor plan can also be used with our lighting! Explore styles, plot out positioning and watch your vision come to light.
design tools >
Did you find this useful?