see what its like to
work with an interior designer
Their help costs nothing. The reward is a home you'll love.
how it works
Start with a question—any question.
Which chandelier would look best in my dining room?
What fabric is right for my new sofa?
How do I create a relaxing bedroom retreat?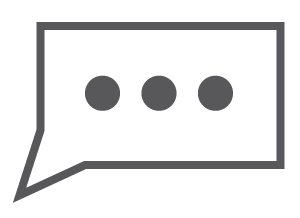 Ask a designer, your way.
Visit your nearest Design Center—if you'd like, you can schedule a time to talk to a designer.
Choose a time for a designer to visit your home.
Ask online using Live Chat.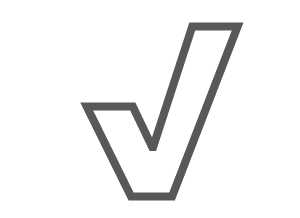 Get a FREE solution from a Design Pro.
The perfect chandelier—ordered!
A sofa fabric that looks great with your other furniture? Gorgeous!
An entire design with all-new furnishings, or a plan that pairs your favorite bed with new stuff? Incredible!
got questions?
Here are some answers to the questions we get most often. If you don't find what you need to know here, call your local Design Center. We're here to help.
What does an Ethan Allen designer do?
Our designers are here to help you solve any and all interior design dilemmas related to the purchase of your Ethan Allen furniture. They work in our Design Centers or in our client's homes or businesses, making everything look fabulous. They're here for you from the moment you step into a Design Center to the moment the last piece of furniture is delivered to your home. Every step of the way, they're here to make your Ethan Allen experience wonderful.
Can you be more specific?
We always say that our designers will help as little or as much as you like. That means they can help with something simple, like choosing a lamp, and they can also handle big projects, like a redo of your living room, dining room, home office, bedroom, outdoor rooms—even your entire home (although we don't specifically design kitchens and bathrooms).
Maybe you're not sure what you need; instead, you're just saying "Help! I don't know where to start!" Cue an Ethan Allen designer: We'll come to the rescue and help you figure out what's next.
Do I need an appointment?
You can visit a Design Center anytime—no appointment needed.
What if I want a home call?
If you want a designer to come to you, just call or stop by your nearest Design Center to schedule an appointment. Find your Design Center's local page and check out the designers and their portfolios—that can help you choose a designer who understands your taste and style.
How do I know the designer will "get" my style?
Our designers are really awesome. They can design in a variety of styles. They love to collaborate with all kinds of clients, whether you know exactly what you want or you're just figuring out your personal style.
If you already have a solid plan, and you understand your style inside and out, your designer can help you figure out the details. Then, they can help you place an order and arrange for delivery—easy peasy.
If you want to shake up your space and try something you've never done before, a designer can stop by your home, get to know your style and how you live, take some measurements, and develop some plans. They'll work with you until you're confident that it's just the way you want it.
I want to shop online, but I have some questions. What should I do?
We offer Live Chat so that you can ask a designer questions while you're shopping online. Find the "Let's Chat" box and click it! Fill in some quick information and get the answers you need.
You can also call your nearest Design Center with any questions you have. They're happy to help you make your purchase, whether you're in the store or online.
Okay. Let's do this. How do I start?
Decide where you want to meet your designer.
At the Design Center. You can either stop by anytime—you may have a short wait if we are working with other clients, so use the time to look around or check out our products on one of the touchscreens. You can also make an appointment to make sure a designer is ready for you.
In your home. Stop by the Design Center to schedule a home visit, or give us a call, and we'll set it up.
Online? We offer Live Chat so you can ask questions right here on our website. You're chatting with a real designer—not just a customer service rep!