PROFESSIONAL DESIGNER SERVICES
Individual. Invaluable. Inspired. And always on the house.
Our designers are creative professionals who excel at personal service and will work with you as much or as little as you like, from finding that single perfect product to creating and managing an entire project, and their services are always complimentary.

Connect with your local design center here to schedule a consultation in the design center or the comfort of your own home.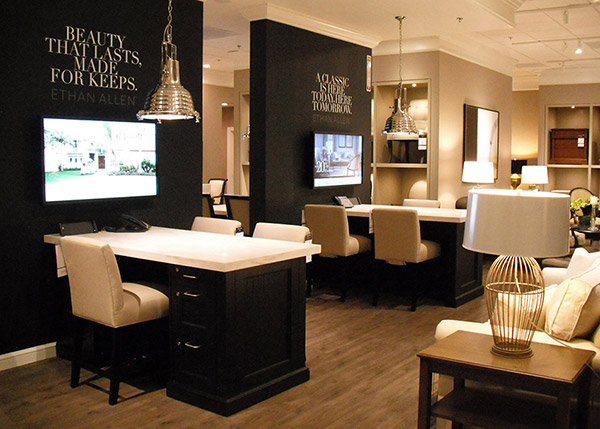 A NEW CONCEPT,
A NEW EXPERIENCE
As we continue to open new Design Centers, we are introducing our clients to more than just great style—we're offering them a whole new design experience. Many of our locations now feature innovative display concepts. An open floor plan with design stations and large touchscreens invites clients to work directly on projects with the company's design professionals in a space that is interactive and welcoming. Consultations are complimentary, as always.