230,000 hours—that's a ballpark estimate of how long you'll spend sleeping on a mattress during your lifetime, and why investing in a high-quality mattress is so important. If you're tired of waking up achy and unrested, we've created this mattress buying guide to help take your Daily 8 from second rate to great.
WHICH MATTRESS IS BETTER: FOAM OR SPRING?
In terms of construction, the best mattress for you depends on what helps your body feel supported while you sleep.
Do you like to sit on the edge of your bed? A mattress should be reinforced with high-density foam around the edges to keep you aloft. If you feel like you're going to slide off, move on to a new mattress.
HOW DO I CHOOSE THE RIGHT MATTRESS FOR MY SLEEP POSITION?
Once you've settled on which materials feel good to you, choose a mattress firmness that keeps your back from curving awkwardly and alleviates the unique pressures that come with each sleep position.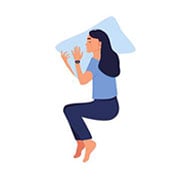 For Side Sleepers
We recommend a mattress firmness that keeps your spine aligned without putting too much pressure on your shoulders and hips. Look for soft or medium firmness (at Ethan Allen, we call them ultra plush and plush).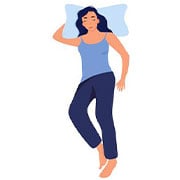 For Back Sleepers
You need a mattress firm enough to keep your spine aligned but soft enough to support your shoulders, lower back, and hips. Go with medium firmness (plush)—anything softer or firmer may cause your hips or back to ache.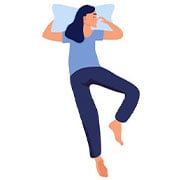 For Stomach Sleepers
A firm mattress keeps your knees, hips, tummy, and chest from sinking in too far and putting strain on your lower back. Skip all-foam mattresses in this case—a hybrid or innerspring will conform better to the front of your body.
If you're a combination sleeper, meaning sometimes you like to fall asleep in one position and sometimes in another, a mattress of medium firmness (plush) is your best bet.
HOW THICK SHOULD A MATTRESS BE?
A high-quality 8" mattress can feel more comfortable than a low-quality 15" pillow-top mattress, so focus more on the caliber of construction and materials when you're thinking about comfort and support.
Mattress thickness matters most when you're considering the height of your sleep surface. Most people like to sleep between 24" and 30" above the ground. The height of your foundation has the biggest impact on the height of your sleep surface. To help you find your sweet spot, we offer foundations in three heights: 8", 5.5", and 1.75".
SLEEP SURFACE HEIGHT = mattress thickness + foundation height + distance between floor and bed slats/platform base
Avoid leaving a gap between the top of your mattress and the bottom of your headboard; this is especially important for kids' beds, to prevent entrapment. Added together, your mattress and foundation height should be tall enough to be flush with or slightly taller than the bottom of your headboard.
If you like the modern look of a lower sleep surface, go closer to 24". Ultra-low foundations can be great choices for modern spaces. A lower surface is also better if you find it physically challenging to climb onto a higher sleep surface or if you need to transfer between your bed and a wheelchair.
What about bunk beds or loft beds? To reduce risk of falling from the top bunk, make sure the top of your mattress isn't higher than the side railing.
WHAT'S THE BEST MATTRESS FOR A HOT SLEEPER?
If you love the cradling feel of an all-foam mattress—or you need some motion isolation from your partner—look for a mattress made with cooling-gel-infused foam that has airflow vents to help heat dissipate away from your body.
If you have a thing for innerspring and partner motion isn't as much of a worry, consider a hybrid that incorporates cooling-gel-infused foam. Also, look for airflow channels that help channel heat away from you.
HOW CAN YOU TELL IF A MATTRESS IS HIGH QUALITY?
Protect your mattress and add an extra layer of comfort with a premium mattress pad.
THE FINAL WORD: FOUNDATIONS
Remember that the height of your foundation is the best way to influence the height of your sleep surface. Look for durable options in the height that's right for you.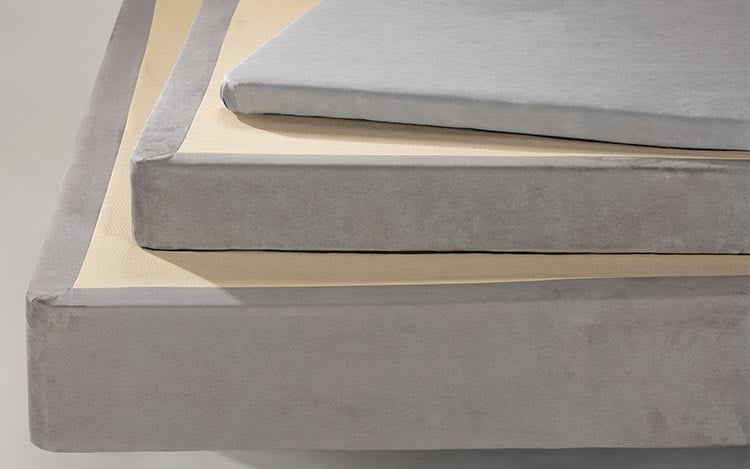 Stationary foundations (often called "box springs") can be made from metal or hardwood. We recommend a kiln-dried solid hardwood frame; they're both incredibly sturdy and easier to move.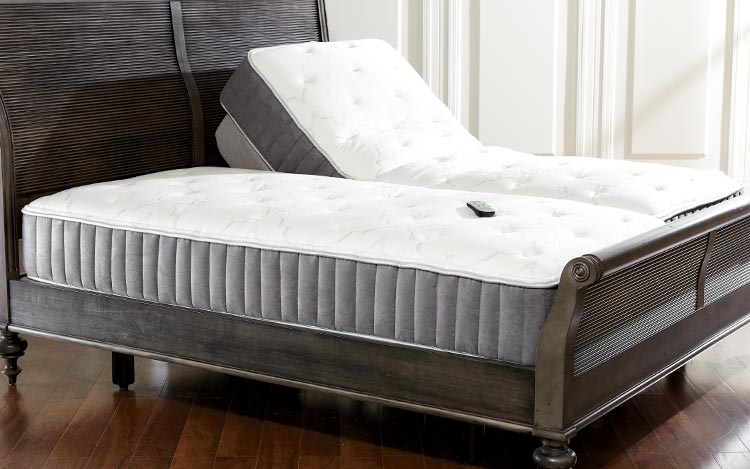 If you opt for a motion base, look for a base that can elevate your pillow, head, and legs—all without moving you away from your night table. Then look for the additional features you want, like massage options, underbed lighting, and Zero Snore settings.
PUT RESTFUL SLEEP ON AUTOPLAY
If you need even more tips on choosing and taking care of your new mattress, check out our video. To experience our mattresses in person, visit your nearest Design Center.
Still have questions? Click our Live Chat button to speak with a designer.
Did you find this useful?