your guide to Ethan Allen's
Luxury Vinyl Flooring
Build a foundation for timeless design on quality that will stand the test of time. Our curated, beautiful, and resilient Luxury Vinyl Flooring installs anywhere in a snap.
Exceptional Durability

resists scratches & dents
thanks to its solid polymer core

waterproof & stain defying
with a double-protected top layer

easy to install
over any subfloor in just a few clicks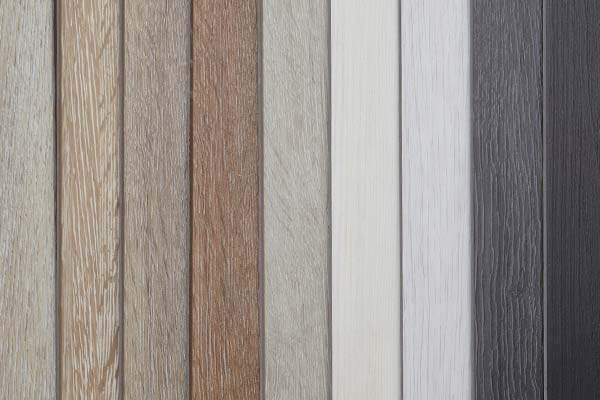 long lasting to the core
Crafted from solid polymer, the rigid, high-density core of our Luxury Vinyl Flooring stands up to real life, resisting scratches and dents from high-heeled shoes, furniture, and more.
The core also resists telegraphing, which means that flaws in your subfloor won't show on the vinyl's surface. You can install it directly over ceramic tile, concrete, or existing wood flooring.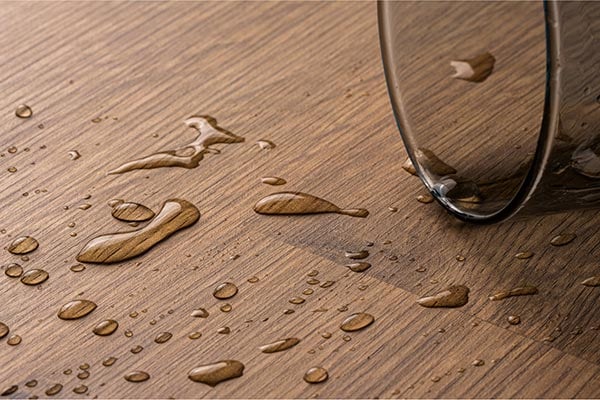 enduring surface appeal
To preserve the decorative layer that beautifully echoes the look of natural hardwood, our Luxury Vinyl Flooring is topped with a double layer of protective coating.
In addition to its protective wear layer, the surface is finished in urethane that has been reinforced by suspended ceramic beads. This combination provides significantly better stain and scratch resistance than you'll get from urethane by itself.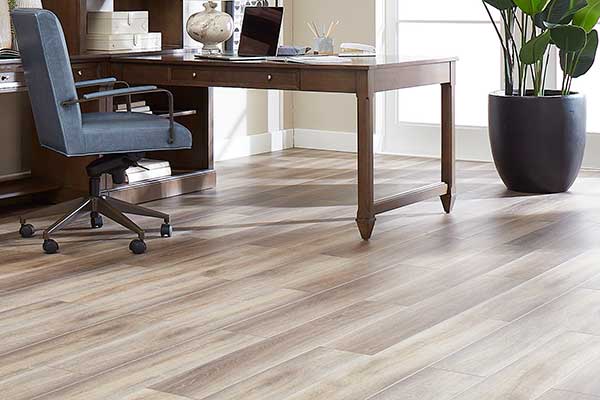 stable in any climate
Other types of vinyl flooring buckle as planks expand and contract in heat and cold. Not Ethan Allen Luxury Vinyl Flooring; because our planks are strong enough to push adjacent planks away as they expand, with just a ¼" room perimeter, your floor has plenty of space to adjust continuously to its environment.
Thanks to the extraordinarily resilient click system that joins each plank, you won't have to worry about surprise gaps in your floor. As the years go by, your floor will look as beautiful as it did the day you installed it.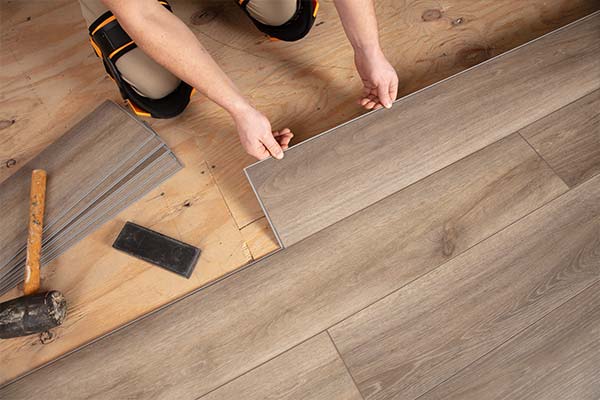 hassle-free installation
Unless your Luxury Vinyl Flooring has been exposed to extreme temperatures within 12 hours of installation, you won't have to worry about acclimating it to your room before you click the pieces into place.
You can install your new flooring over spans as long as 100 linear feet, often without transition moldings between rooms—but in case you do need them, we offer a variety of beautiful options.
A Gallery of Curated Looks
Add warmth and comfort with an area rug
Many area rugs offered by Ethan Allen are created exclusively for us by a hand-selected group of artisans. Depending upon the delicacy of the design, the intricacy of the knot count, and the size of the rug, some can take close to a year to craft. To keep your rug in place and to ensure longer life, add a durable rug pad.
Frequently Asked Questions
Is Ethan Allen Luxury Vinyl Flooring easy to clean?
Yes! We recommend removing surface dirt with a soft broom, dust mop, or vacuum cleaner with the appropriate hard surface attachment. Then, wash with a well-wrung mop and a floor cleaner that has a neutral pH. Avoid acidic or alkaline cleaning products, soap, abrasive cleaners, or cleaning agents that contain wax or oil.
You can also use a steam mop on our vinyl flooring. Set the device to low power and use a soft mop pad. Avoid keeping the steam mop in one spot for longer than five minutes.
Are stains easy to remove?
Yes, but as with any product, the sooner you remove the material causing the stain, the better.
For chocolate, grease, juice, and wine stains, use lukewarm water and a non-abrasive cleaner.
For nail polish, tar, markers, crayon, lipstick, ink, and cigarette burns, use nail polish remover or denatured alcohol.
For candle wax and chewing gum, scrape carefully with a blunt plastic scraper.
For pet stains, clean within 24 hours.
What are the best ways to protect my new vinyl floor?
Avoid using rubber-backed mats on your floor; these can react with the surface and discolor it over time. Instead, use non-rubber-backed mats at room entrances to catch dirt, grit, and outdoor substances like oil and asphalt particles.
When you move furniture, we recommend placing a plywood panel over your floor, lifting the furniture, and walking it to its new location—avoid sliding it. We also recommend resting the legs of your furniture on floor protectors (avoid colored floor protectors that could leave stains on your vinyl).
Chairs with casters should have easy-to-rotate, non-rubber wheels. Also, take care with your pets: A determined pet with long nails can leave deep scratches on even the strongest floor.
When I place my order, how many boxes should I buy?
Ask a designer or use the calculator on your flooring type's web page to decide on the right number of boxes to purchase for your project.
Did you find this useful?