Lucira Emerald Vase
https://www.ethanallen.com/en_US/shop-decor-decorative-accents-vases/lucira-emerald-vase/430528.html
Products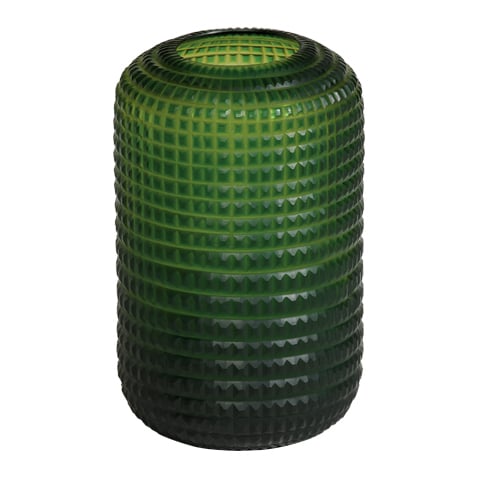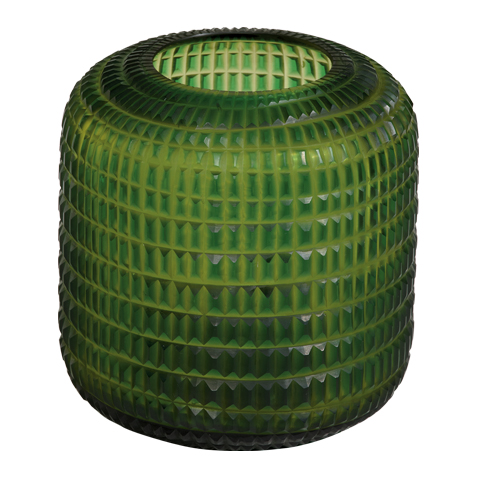 Additional Information
Product Details
Using techniques that have been in place for centuries, this piece was crafted by at least a dozen craftsmen. Hands lift and turn the tools; mouths blow the glass. Years of experience enable the manipulation of molds, the careful cooling, and the intense hand-cutting of the finished piece. At any step, in less capable hands, the glass could shatter. The artisans' skill and attention to detail make all the difference. Our Lucira vases are actually two colors of glass blown at once, yellow under green, which the carved points and lines show off to spectacular effect. Each piece may take up to 10 days to complete, and because they're made by hand, every one is unique.
Crafted of mouth-blown glass
Emerald green matte finish
Variations are to be expected
Additional Information
Made in India to Ethan Allen's standards and specifications
Packaged Weight: Large: 15 lbs. Medium: 6 lbs. Small: 8 lbs. Votive Holder: 2 lbs.
PRODUCT CARE AND WARRANTY