Beryl Floor Urn
https://www.ethanallen.com/en_US/shop-decor-decorative-accents-planters-urns/beryl-floor-urn/430564.html
Products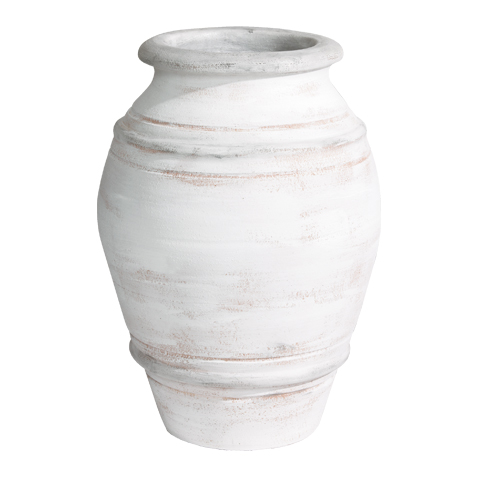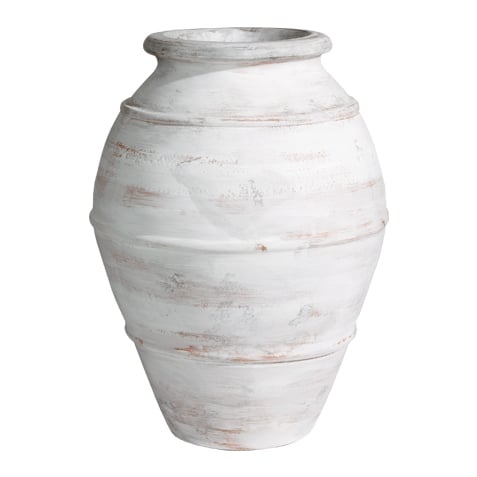 In stock, ships Premier In-home Delivery. You will be contacted in an estimated 3 weeks to schedule a delivery.
Additional Information
Product Details
Pithoi were the massive earthenware urns used on Crete and throughout ancient Greek civilizations to store large quantities of honey, olives, olive oil, wine, and grain. Larger pithoi could measure six feet tall; these were often buried to allow easier access to their contents. Some were used to hold cargo on ships that moved goods and gifts across the Aegean at least 1400 years BCE. Our Beryl floor urns are a nod to these magnificent vessels, scaled for today. Each is the work of a craftsman, so no two are the same.
Made of ceramic
Whitewash, terracotta finish
Replica of vintage Turkish pottery
Available in medium and small
Additional Information
Made in Italy to Ethan Allen's standards and specifications
PRODUCT CARE AND WARRANTY