Use & Care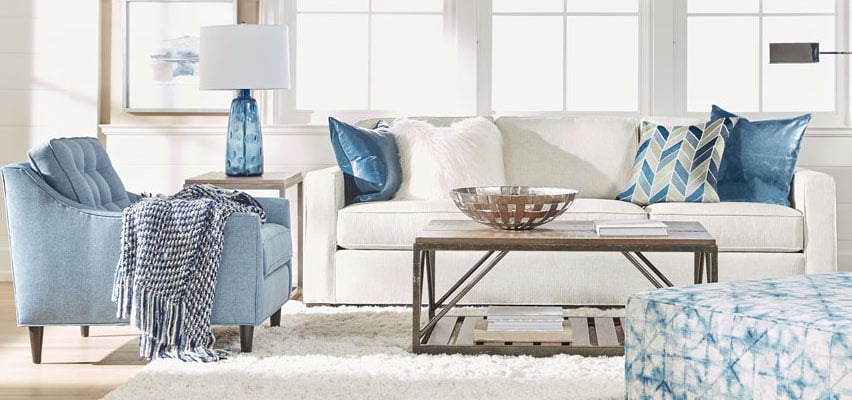 MAKE THE LOVE LAST LONGER
All of our products are carefully crafted for long-lasting beauty. With proper care and maintenance, your furnishings can look as good as they did the day you received them, for years to come.
Here are a few easy tips to get you started.
Take care of your cushions.

Turn, fluff and rotate seat cushions and back pillows weekly. This step will keep your cushions looking great and keep your fabric color nice and even.

Watch those rays.

Prolonged exposure to direct sunlight can cause leather and other materials to fade.

Rotate your rugs.

Turning rugs periodically helps to ensure even wear.

Use a soft touch.

Dust wood furniture regularly with a soft, slightly damp, lint-free cloth.

Get a good night's sleep.

It may take a bit for your mattress surface to break in and feel exactly the same as it did in the Design Center. Give it a little time, and it will adjust (the same is true for new upholstery, too).
Download our Use & Care brochure for a full guide on how to care for all your furnishings.
Use & Care of Our Wood Furniture
5 Minutes to a Stunning Sofa