virtual design center
Discover a new way to browse our collection in an immersive 3D environment. If a room on the navigation map isn't open or complete yet, check back! We're always adding new designs and new products.
Choose a gallery to explore: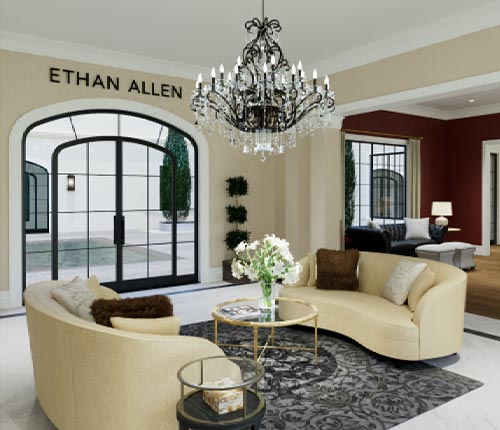 Explore Timeless & Refined
Timeless & Refined
Refined finishes, lustrous fabrics, elegant details. A balance between classic inspiration and modern moments.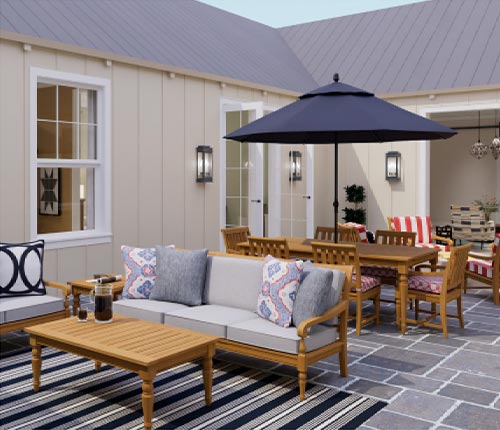 Explore Carefree & Relaxed
Carefree & Relaxed
Textural finishes. Vintage and modern working together. An easygoing approach to living with design.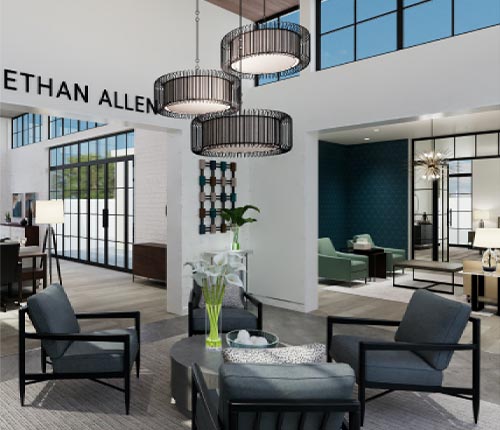 Livable Modern
Clean lined and geometric as expressed by the artist craftsman. A soft take on the modern point of view.
Getting Started
Click on products for details and 3D model view, then try pieces in your own space virtually. Save and send items for your clients, or invite them to join you in a private co‑browsing session. View our brief overview video to the rightbelow.
Experiences will vary depending on device and bandwidth. We recommend the following for optimal viewing.
Desktop
Operating System:

Windows 10 / macOS Mojave

Browser:

Newest versions of Chrome, Firefox, Safari and Edge

Device:

PC with Intel i5 / Mac with Intel i5

Bandwidth:

5Mbps
Mobile
Operating System:

iOS 12 / Android 9

Browser:

Newest version of Chrome / Safari

Device:

iPhone X / Google Pixel 3 / Android tablets

Bandwidth:

5Mbps