Lights are more than just sources of illumination; they echo your style, enhance atmosphere, add visual warmth, and welcoming comfort. At Ethan Allen, we have numerous lighting options in an array of materials, sizes, and styles. For tips on choosing, hanging, plus other inspiration—read on and be enlightened!
Mastering task lighting
When you need all of your workspace for your work, a floor lamp with an adjustable arm, like our Jesse Task Floor Lamp, can take the place of a desktop version.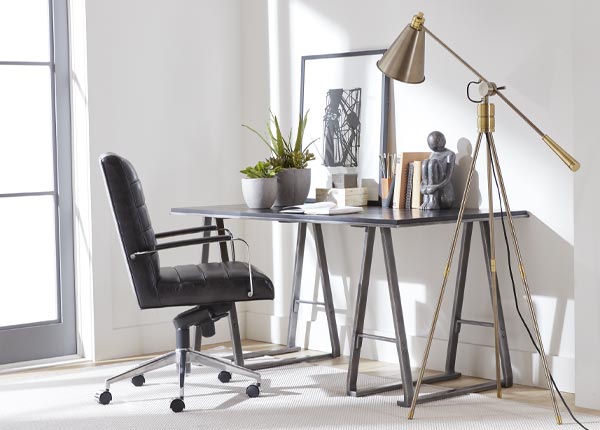 Maxing your minimal space
No room for a full-sized end table? No worries! Just slide a slim floor lamp, like our Denten Floor Lamp, next to a small accent table and—voila—you've got light and a space to place your drink.