introducing
EA inHome™
The Ethan Allen inHome™ interior design app lets you put beautifully rendered 3D images of Ethan Allen furniture and accessories in any space. Pick from thousands of home furnishings – they're organized by category so it's easy to find what you're looking for – and in just a few taps, you can see how our products will look in your room.



make it yours
Click customize to try out different fabrics, leathers, finishes, and more – it's all as easy as a tap on your screen.
product builder
Want to add a sectional or a media unit? This tool lets you put the pieces together your way and customize their configuration to fit your space.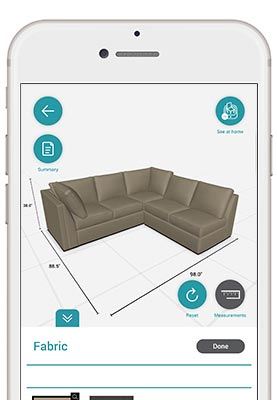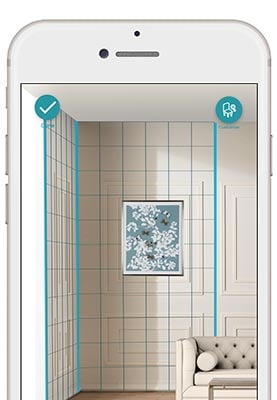 connect with a designer
Like a little decorating and interior design advice as you go? Just choose "Contact a Designer" from the main menu, choose a designer, and email your questions and room shots!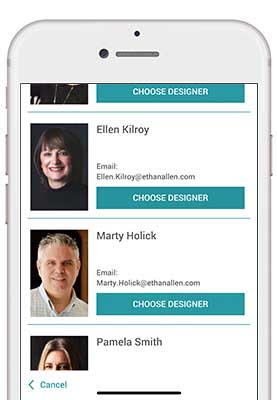 Available for both iOS and Android—download the free Ethan Allen inHome™ app from Google Play or the App Store today and give it a try!
Older iOS/Android Device? No Problem!
For new devices, inHome is markerless; you don't have to place a paper marker in your room for your device's camera to calibrate the room's space and size. If you have an older device, you can still use inHome! Just follow these steps:
Download inHome.
Print a marker at home on 8-1/2" x 11" paper.
Place the marker on a flat surface, on the floor in the center of your room.
From there, getting started is easy! Watch this video to learn how.